Systematic archaeological research at the Debelo brdo-Vranjače site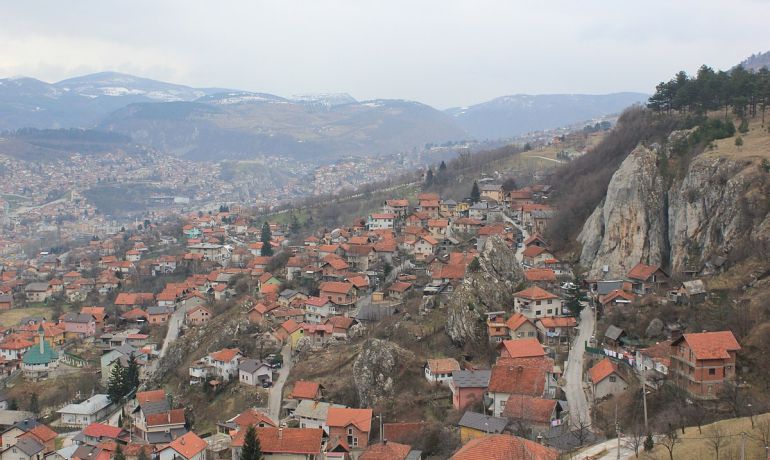 Through the Archeodanube project, the Municipality of Centar Sarajevo has started research on one of the most important archaeological sites in Bosnia and Herzegovina, to establish an archaeological park in the future.
Our Pilot activity involves systematic archaeological excavations at the Debelo brdo-Vranjače site. The Debelo brdo locality has been a known archaeological site since the 19th century, however, the Vranjače locality was discovered after prospecting only in 2017, when the archaeological potential was identified. The finds found in Vranjače are analogously very similar to the Debelo brdo locality, so it is considered that the Vranjača plateau is part of the Debelo brdo settlement complex. Considering that it is a large area, where there are more than 20 cadastral parcels from different owners, we asked for their consent for archaeological research. We received most of the consent, and we requested a permit for archaeological research from the competent Federal Ministry of Spatial Planning.
The civil defence of the Municipality of Centar Sarajevo cleared the terrain and arranged the access road, considering that the site is in a very bad condition, which would make archaeological excavations difficult.
Another activity that the Municipality of Centar Sarajevo carried out as part of the Archeodanube project, together with stakeholders, is the drafting of a new Rulebook on archaeological excavations at the level of Sarajevo Canton. Drafting of the new Rulebook is underway, which represents a significant step in the development of archaeology in Bosnia and Herzegovina because the laws in the field of cultural and historical heritage protection are outdated and not aligned with modern archaeological approaches.
The Archeodanube project is of great importance for the Municipality of Centar Sarajevo, the City and the state of Bosnia and Herzegovina because it enabled us to devote ourselves to our cultural heritage systematically, including all important participants who can contribute to the protection of cultural heritage, all with financial and scientific support. Through the Archeodanube project, we started the implementation of systematic archaeological research, which will continue in the future after the project, which is a prerequisite for the construction of the future, first archaeological park in Sarajevo.
Generally speaking, for the whole of Bosnia and Herzegovina, the revitalization of archaeology after the end of the war in 1992-1995 has not yet been completed, however, with a very professional staff, there are very few material resources necessary for further research and raising archaeology to the old, higher level, which the Archeodanube project has enabled us to do.
Videos
< BACK