Interactive presentation of ''kažuni''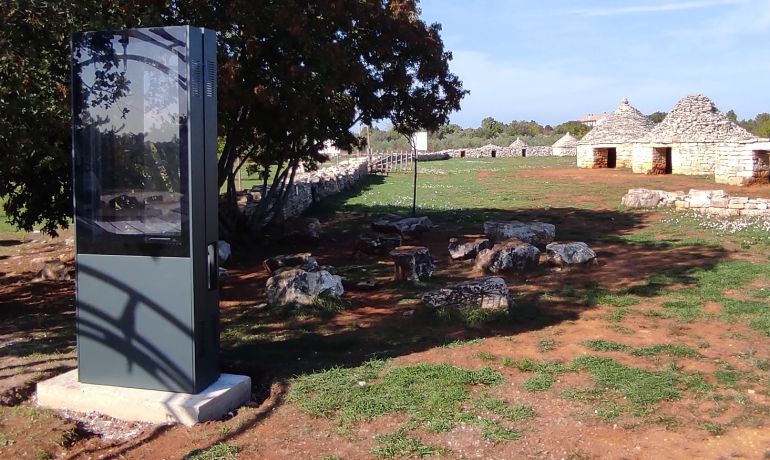 The ARCHEODANUBE project promotes valorisation and preservation of cultural heritage in archaeological parks in addition to boosting archeotourism through an integrated concept – tourism, archaeological heritage and urban development. In fact, the focus of the project in our area is placed precisely on the element of cultural heritage called kažun, an indispensable element of cultural heritage of southern Istria.
The city of Vodnjan-Dignano recognized kažun as an element of cultural and architectural heritage that definitively must be valued and protected. With this goal, the Kažun Park was built in Vodnjan in honour of kažuni, now recognized as a unique attraction in the entire Republic of Croatia. The main function of the location is didactic in nature, where everyone can try their luck with drystone construction techniques, see how kažuni were built and what they were used for.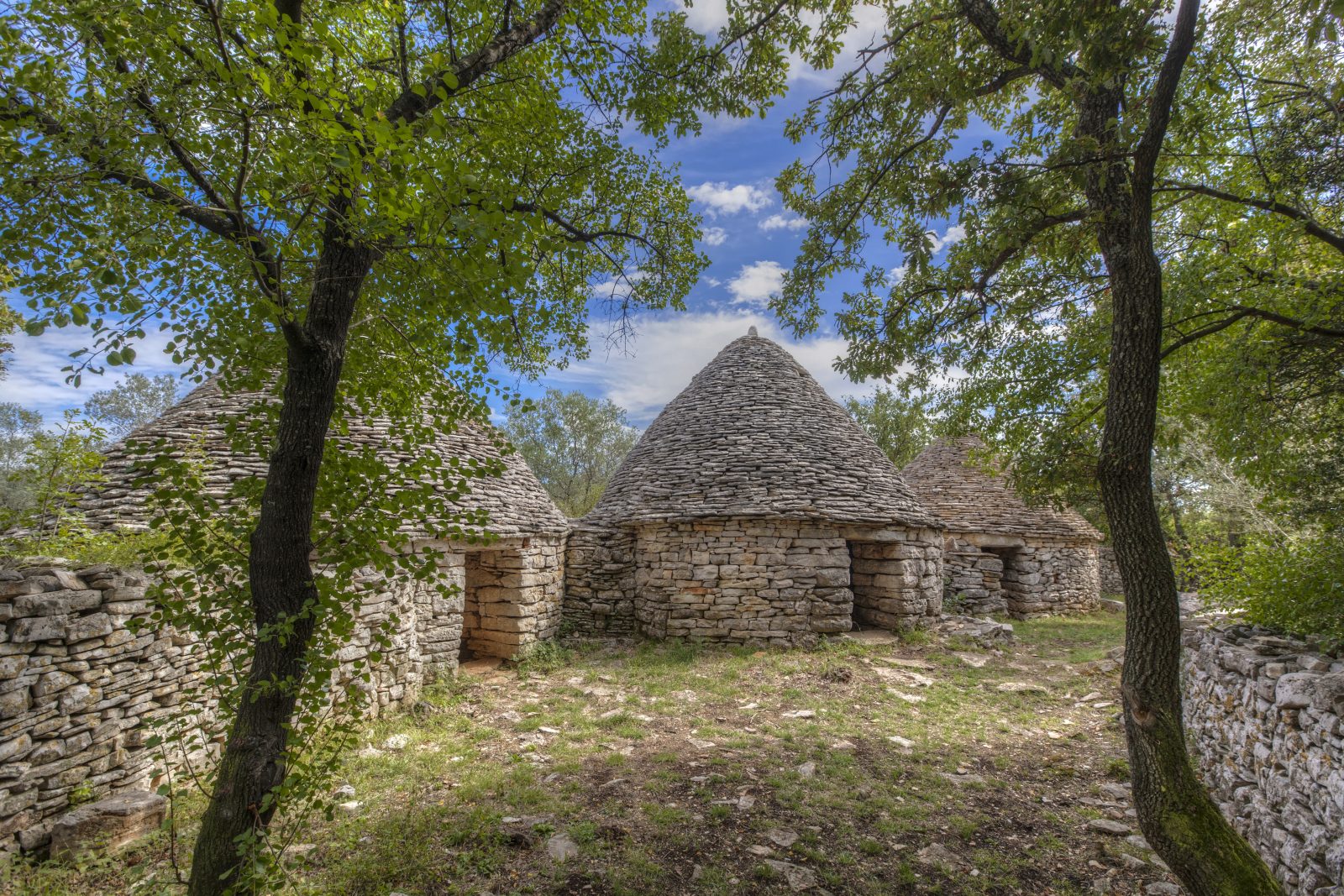 As part of project activities, a basic document was created for further development and improvement of this particular location. The document called Local Archeo Plan analyses the state of the location and contributes to the preservation and enhancement of the attractiveness of the location itself at the same time providing guidelines for protection, tourist promotion and valorisation of kažuni.
The planning process defines a vision of how the location will look like in the next 10 or 20 years. Moreover, the development of new presentation skills adapted to young and adult audiences was defined. These ideas and goals were translated into a pilot activity realized as part of the project, with the final goal of setting up a digital totem in the location of the Kažun Park.
After numerous meetings with the stakeholders, the content was defined, i.e., what the software must display in order to make the location more attractive, and for its visitors to be able to get all the necessary information regarding the unknown elements of our tradition and cultural heritage. The software was ultimately incorporated into the outdoor digital totem set up in the Kažun Park.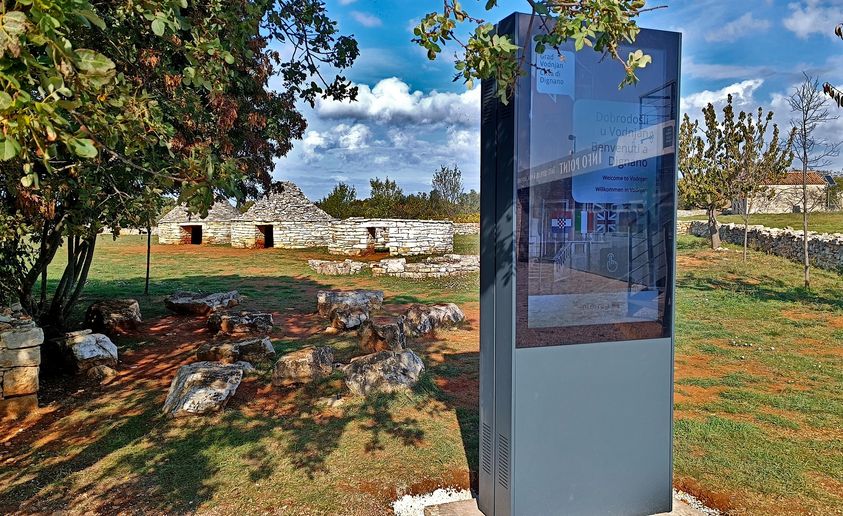 The digital totem with a double-sided touch screen is interactive. All visitors can get useful information in a total of four languages ​​(English, German, Italian and Croatian) at the same time having fun answering questions in the kažun quiz or in the game of building a digital kažun.
After the opening, local school and kindergarten children were invited, and they used the digital totem with enthusiasm and great joy. Since the location is completely open, every day more and more passers-by and visitors use this new element in the Park.
Videos
< BACK